| | |
| --- | --- |
| Internet Service Installation | |
Installing CenturyLink High-Speed Internet® Service
With CenturyLink, your Internet service will be up and running in no time! It's as easy as 1-2-3.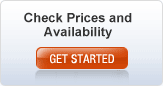 Select your Internet speed
Depending on where you live you may qualify for different Internet connection speeds, from 256Kbps up to 20Mbps.

Check speeds available to you

To enjoy the complete CenturyLink High-Speed Internet experience, make sure your computer meets the minimum system requirements.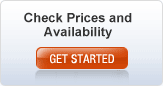 Confirm Modem
When you order Internet service, confirm your modem option:

Advanced Wireless Networking Modem for CenturyLink Connect® Titanium and Quantum products. Connect multiple computers and create a wireless network in your home. Choose your modem when you order your Internet service.

See technical specs.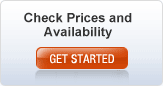 Use our free installation kit to set up your own Internet connection(s) or let CenturyLink do it for you.
Broadband Installation Kit
Each do-it-yourself kit includes a CD with step-by-step instructions to walk you through the set-up and configuration of your modem and Internet service. All necessary cables and phone filters for connecting phones, answering machines, caller ID boxes and fax machines are included. Our technicians are also available by phone 24x7 to answer your installation questions.

Standard Installation
A CenturyLink technician comes to your home to install and configure your standard modem and Internet service.

Select Standard Installation when you order your CenturyLink High-Speed Internet® Service.

Only $39.99
You save $60 off the regular price.

Professional Networking Installation
Order our Advanced Networking Modem with your CenturyLink Internet service and a CenturyLink technician will install and configure a wireless network for up to five computers.

Select Professional Networking Installation when you order your CenturyLink High-Speed Internet® service.

Only $89.99
You save $60 off the regular price.
CenturyLink Connect®: Service not available in all areas. Connection speeds are based on sync rates. Download speeds will be up to 15% lower due to network requirements and may vary for reasons such as customer location, websites accessed, Internet congestion and customer equipment. Speed tiers of 7 Mbps and lower are provided over fiber optics in selected areas only. Customers qualifying for CenturyLink Connect Platinum will receive maximum line speeds ranging from 3 to 7 Mbps. Activation fee applies. Prices exclude taxes, surcharges, and other fees. With approved credit. Requires compatible modem. Subject to additional restrictions and subscriber agreement. All trademarks are owned by CenturyLink. Copyright © 2010 CenturyLink. All Rights Reserved. Copyright © 2010 Symantec Corporation. All rights reserved. Symantec, the Symantec Logo, and Norton are trademarks or registered trademarks of Symantec Corporation or its affiliates in the U.S. and other countries.
All trademarks are the property of their respective owners.
Copyright © 2009 CenturyLink. All Rights Reserved.